An industry leader for over three decades, Schneider's Dry Carpet Cleaning is your go-to source for fresh, clean carpets and upholstery. I know your flooring and furniture say a lot about who you are, so I make it my goal to help you look your best. From homeowners to business settings, I am committed to superior service that leaves your surroundings sparkling and your face smiling.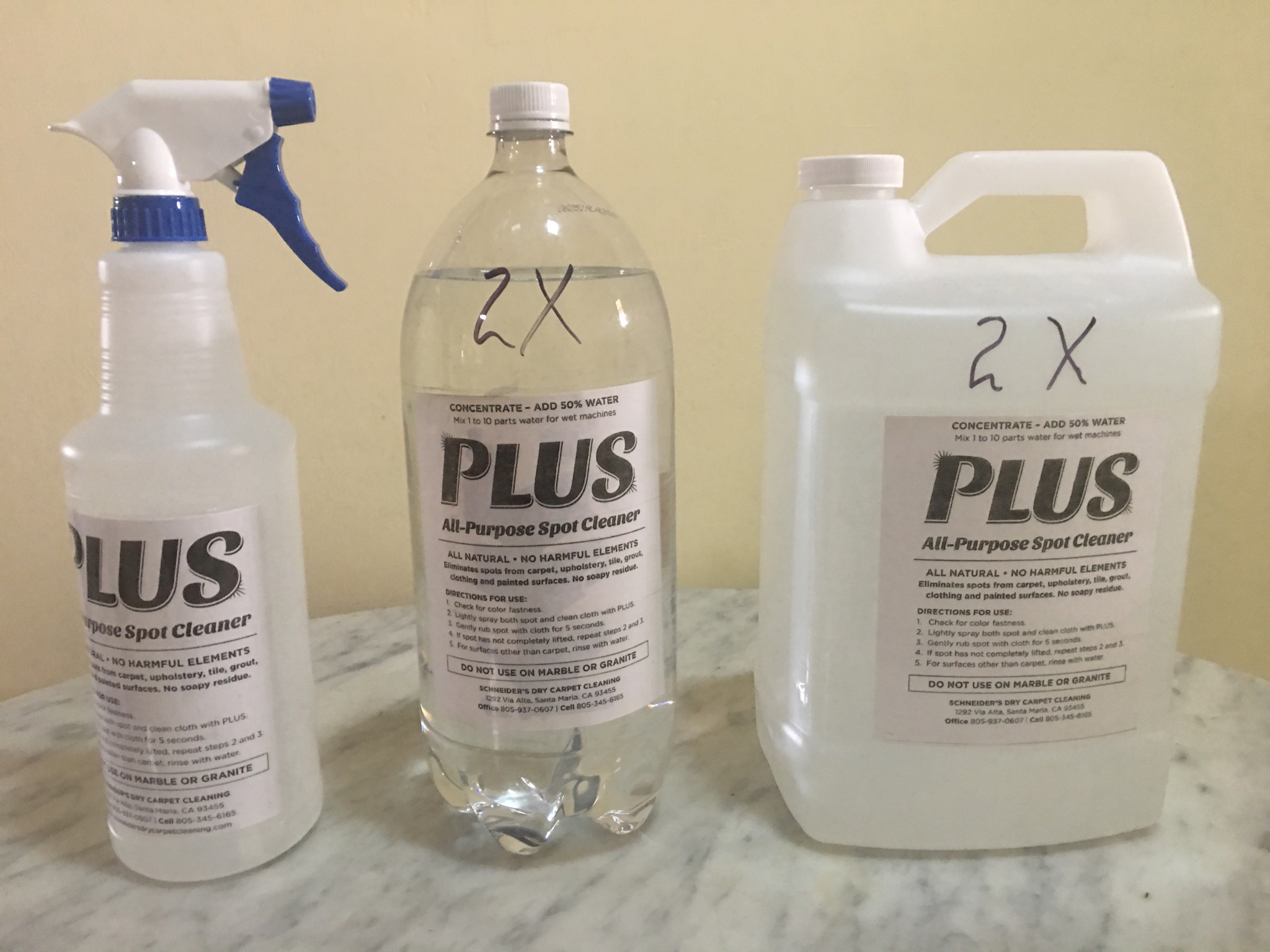 ---
Custom Cleaning Services
Area Rug Cleaning: My methods remove the headache of moving area rugs for cleaning. With my dry carpet cleaning in Santa Maria, CA, you can leave your carpets in place. My products are safe, even over hardwood floors.
Dry Upholstery Cleaning: Even the most stubborn stains and odors are no match for Schneider's Dry Carpet Cleaning. As the premier upholstery cleaner in Santa Maria, CA, you can count on me for precision cleaning that removes stains, eliminates odors and restores your furniture.
Light Commercial Dry Carpet Cleaning: A sharp interior offers a positive first impression to clients and customers. I offer quick, efficient and effective floor cleaning that will have your space looking fresh and inviting in no time. You can even walk on your carpet while I'm cleaning it!
Residential Dry Carpet Cleaning: I use custom, organic products to safely clean your carpets and leave them dry when I'm finished. My pile lifting machine brings out the hair and dirt your vacuum can't handle. You'll be amazed at the difference one cleaning can make!
Spot Cleaner: Do you have unsightly stains that detract from the overall appeal of your space? I've developed a custom spot cleaner that effectively removes those eye sores and restores your carpet to like-new condition.
Get a Free Estimate
Contact Schneider's Dry Carpet Cleaning today to enjoy fresh surroundings tomorrow! My custom methods are unparalleled among carpet cleaning companies in Santa Maria, CA. Call me today at 805-937-0607 for a free estimate.
Introducing PLUS, All Purpose Spot Cleaner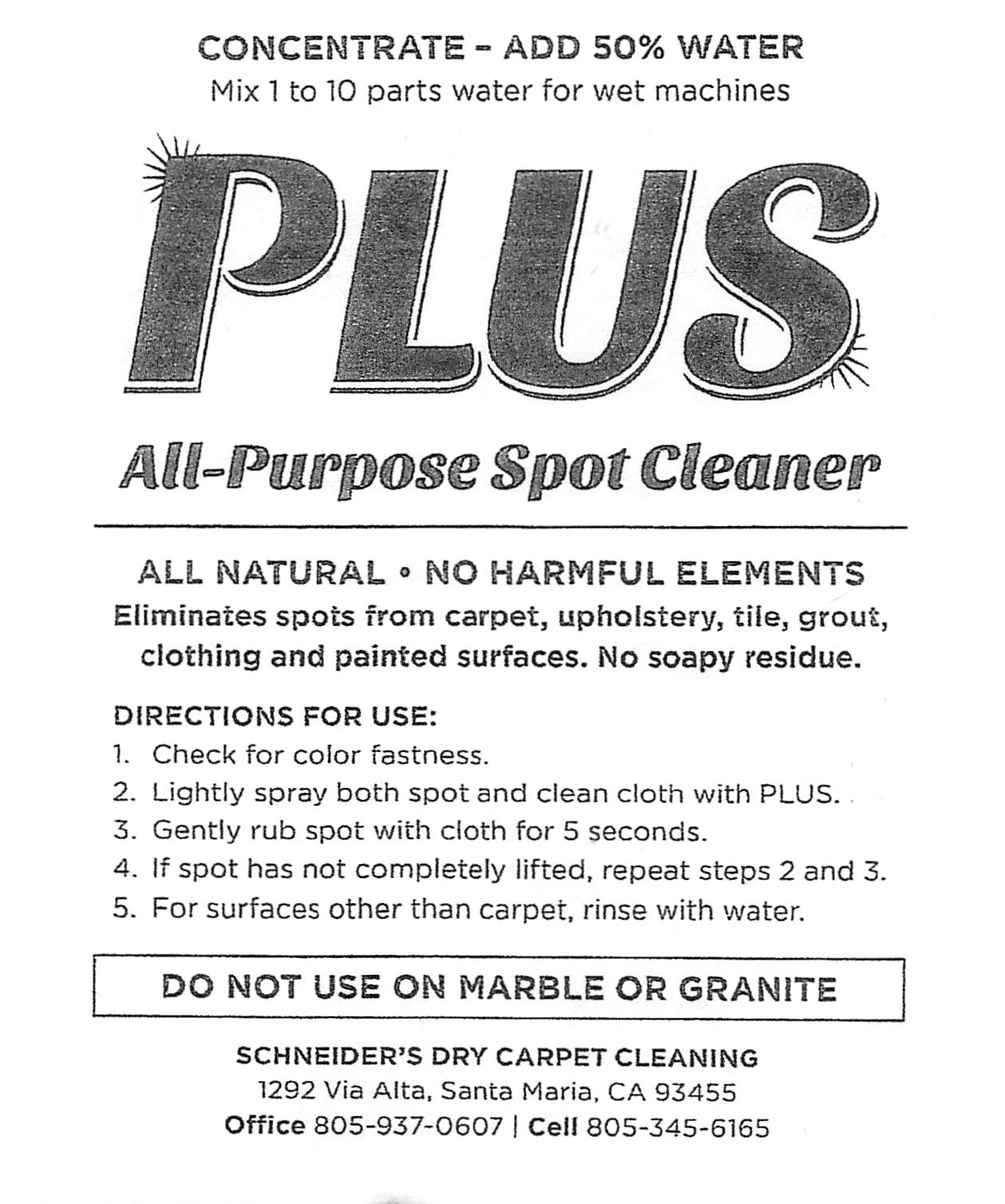 PLUS – ALL PURPOSE SPOT CLEANER
No Soap – No Scent!
Just spray on cloth to clean areas on:
Walls
Painted surfaces
Couch and chair arms
Auto interiors
Pet oils
Hand oils
Dirt and grime
To clean clothing, simply spray on before washing. Spray tile and grout to loosen dirt, then clean with a cloth. Spray vinyl surfaces, then rinse with water. Spray stone and brick, then rinse with water.